Below you can view some of our adoption success stories, enjoy!
Gizzy
Gizzy is a 7 year old American Bulldog mix who spent nearly 2 years here at the Saratoga County Animal Shelter. He quickly captured the hearts of all of the staff and volunteers and became a favorite to walk. Time after time new dogs came and went, yet Gizzy remained. For the life of all of us here we could not figure out what it was holding Gizzy up with us. Gizzy struggled with a fair amount of skin allergies and dietary issues and yet was always a happy-go-lucky dog! We found out that he was the one being picky and was waiting for his great furever family to come in and adopt him and it could not have been a better fit! Best of luck to Gizzy and his adopters!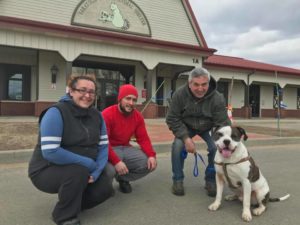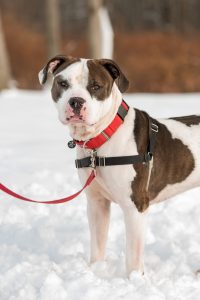 Rex
Check out Rex on Instagram! He has his own page where he showcases all of his new friends at the dog park, his beach visits and his trips to sporting events! He is loving his life with his new family and they are loving life with their perfect boy! Enjoy your lavish lifestyle Rex!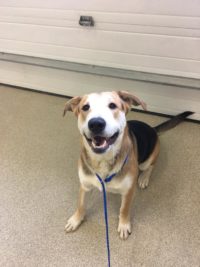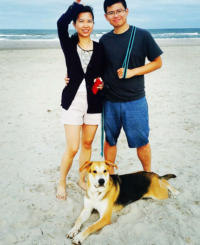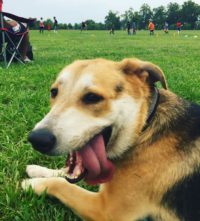 Spike
Spike loved his walks here at the shelter. He had a handful of volunteers that would bring him on nice long walks.. He was a tough cookie while inside but once he got out he loved to play and run! He found an amazing home and now he spends his time swimming at the beach!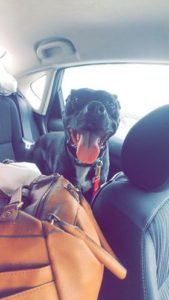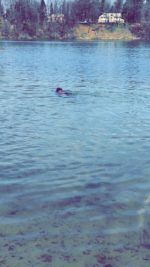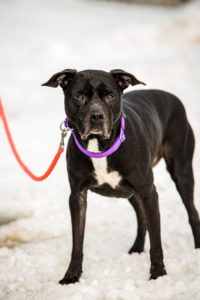 Cuddles aka Abbie
To say that Cuddles was stressed here at the shelter would be an understatement. While most dogs gradually adjust to life in the shelter Cuddles never seemed to settle in. And who could blame her. Her volunteer friends saw this and got her out for many breaks during the days to try and help her. Sadly she needed some meds to get through the day. Eventually she found her loving family and after a few weeks with them we are thrilled to say she is completely off of those meds! She now goes by Abbie and is loving life out of the shelter!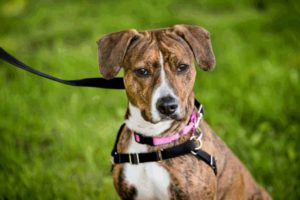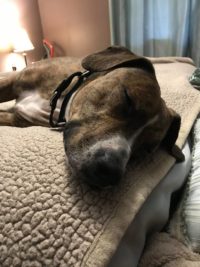 Cyrus
Cyrus came to the shelter and immediately we saw that he had a hard time meeting new people. Being so fearful made potential adopters and meets with Cyrus few and far between. The volunteers and staff worked tirelessly with Cyrus, having him greet everyone while working the front desk and by having groups of volunteers and staff sit in a room and reward him to desensitize him to new people. Eventually the hard work paid off and Cyrus met his new best friend! Another instance of great enrichment helping a dog find his forever home!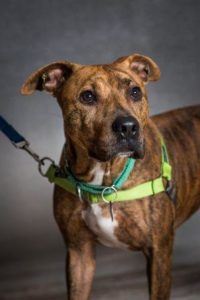 Kona
Kona's story begins before she found her way to us here at the Saratoga County Animal Shelter. She was in a home where her stress levels were very high due to living with another dog that she did not get along with. Here at the shelter she loved her playtime out in the playpens and quickly bonded with the volunteers and staff that got to spend their time with her. She now spends her days traveling across the country as a big rig co-pilot! She couldn't be happier and we can't wait to hear more about her adventures!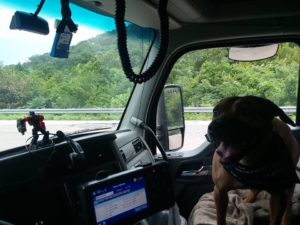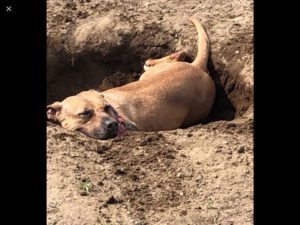 Ace
Ace is a 4-year old Doberman who came to us many months ago. Many times at the shelter, we experience difficult cases, both behaviorally and medically. Our goal as a staff is to work closely with our animals to ensure the best chance of success, and Ace is truly an example! Although he came in with both medical and behavioral challenges, our staff and volunteers were able to provide top care and enrichment that eventually led to his heartwarming adoption. We are extremely grateful for a wonderful family who came forward to give Ace an amazing forever home! Thank you to all of our volunteers and staff who worked do diligently to ensure Ace's success!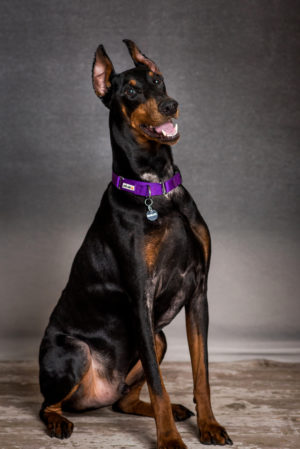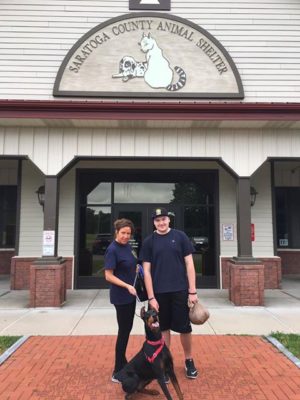 Jasper
Jasper is a 5 year old American Stafford-shire Terrier who came to us in 2016. During his stay with us, Jasper won the hearts of many volunteers and staff members. Whether it was through his good looks or outgoing personality, Jasper always found a way to put a smile on everyone's face here at the shelter. When you have the opportunity to work with animals day in and day out, you truly develop a bond with them. It is fair to say that when Jasper left us, it was a bitter sweet moment for everyone here at the shelter, but their is truly nothing like seeing an animal find their forever home! Jasper is now living comfortably with his new family!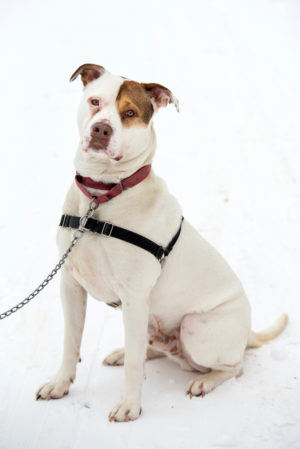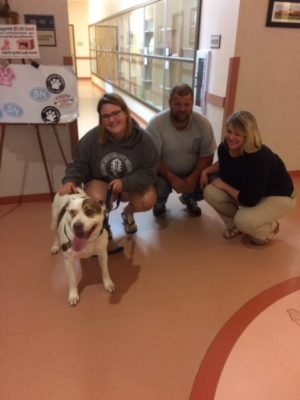 Chloe
Chloe is a 2 year old rottweiler/lab mix. She spent a fair amount of time here at the shelter and she grew, both physically and mentally, a lot during that time. Chloe is a true testament to how caring and dedicated our volunteers are to the shelter and the animals. Our volunteers worked with Chloe everyday to ensure the highest chance of success in her new home. Her energy and intelligence created some challenges, but that didn't stop anyone! Chloe and her loving personality finally left our care and we are so grateful to the family who has given her a forever home!