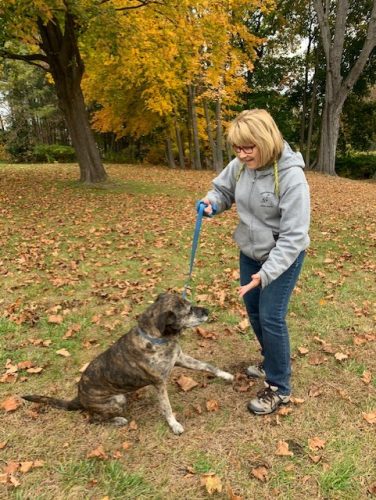 "You make a living by what you get. You make a life by what you give."
~Winston Churchill
Do you have some extra time? Do you love animals?
Do you want to give back to your community?
Become a volunteer with Saratoga County Animal Shelter!
There are many volunteer opportunities at the Animal Shelter. Our goal is to keep our furry friends safe and secure while they wait to be adopted. And you can help! Through the Shelter's enrichment programs, you can work with animals needing socialization, while having fun at the same time, you can assist shelter staff to ensure that the living environment for the animals in our care is safe and clean. However you contribute – you'll be making a difference in the lives of the animals you came to help!
NOTE: Please be advised that we use peanut butter throughout our facility.
Join our great team of volunteers!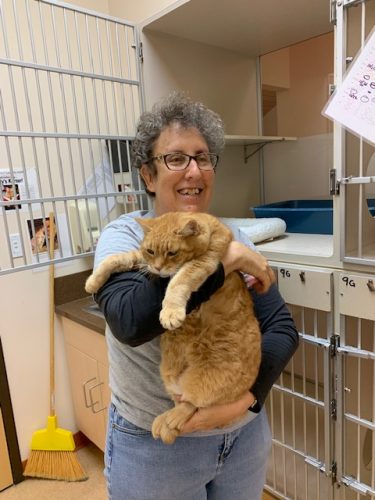 Get Started:
To view the selection of volunteer opportunities and access the online application, follow these steps:
• Click on VOLUNTEER OPPORTUNITIES
• Click on any of the assignments you're interested in to see a job description and age requirements
•Click "Become a Volunteer" to view the Application, fill out online, and Submit
Your application will be received by our volunteer coordinator, who will contact approved applicants by phone for an interview. Once you are approved to volunteer, a mentor will be assigned to you for training. The number of hours required for training will depend on the position you applied for. Most training sessions range from one to eight hours total.
Individuals wishing to earn Community Service credit will be assigned general cleaning tasks such as laundering pet bedding/washing pet food bowls using our commercial machines, mopping, etc.
Group Volunteering
Group volunteering opportunities are limited for safety and liability. Groups must be pre-approved and scheduled ahead -call 518-885-4113 to speak with our Volunteer Coordinator. Up to two volunteers must be supervised by one adult. Please know that groups are not eligible for opportunities involving direct contact with the animals.

Cat Reading Rooms
Reading rooms are available for up to two people to read to our shy cats (Mon-Sat, 10-4). Children must be old enough to sit quietly and read for a period of time. By reading aloud (softly) or talking quietly, scared cats can slowly become accustomed to the presence of humans and hearing human voices as they would see and hear in a home setting. Information about our cat reading rooms is available at the greeter's desk in our lobby.
Volunteer Waivers/Age requirements for Cat Reading Rooms:
All volunteers & cat readers are required to sign a waiver.
Under 16? Must be accompanied by a parent/guardian and waiver signed.
Under 18? Waiver must be signed by a parent/guardian.
Students interested in volunteering for school credit can read in our many cat reading rooms.